Archive for March, 2013
by Seba on Mar.31, 2013, under Festivals, Performances, Stories
I go to a lot of belly dance festivals…I mean ….a lot.  I also drive a lot.  :)  Don't get me wrong I am eternally grateful that there are so many amazing belly dance festivals that are with in driving distance. ( and I am talking crossing bridges and driving for hours kind of thing)  But Tribal Fest is different.  Not only is it an amazing festival that started back in the day to provide a space for Tribal Troupes to showcase their art form, but it also has a very open arms policy to just about any alternative style of belly dance you can imagine.  I have seen a lot of trends get started at Tribal Fest.  TF also has an amazing array of workshop instructors ….I lost count after 42.  The topics of the workshops are as broad as the styles of belly dance that get represented at the festival.  Over the years it has been harder and harder to get a performance slot at Tribal Fest because everyone and I do mean everyone wants to have the bragging rights that they performed at Tribal Fest.  And why not, its a great festival and the caliber of performers is super impressive.  With that said, I am extremely pleased to announce that WildCard BellyDance will be hitting the stage on Saturday May 18th at 1:20pm.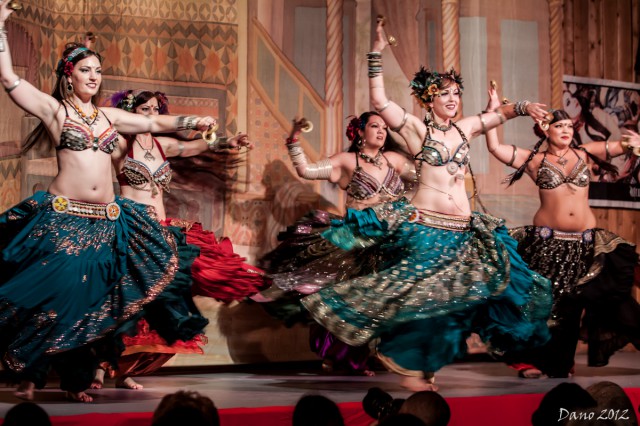 Oh, I forgot to mention the reason I love  Tribal Fest the most…..its only a 1/2 drive from my house.
Leave a Comment
more...
by Seba on Mar.31, 2013, under Performances, Teaching Events
I love what I do.  I love dancing. I love teaching.  I love performing.  I'm lucky enough to have found other women who love to do the same thing.  We have dreamed of the time that we could travel and share the WildCard BellyDance ITS format with others.   You can imagine our collective delight when a little over a year ago we got an email from Walky Ardaat de Ghytias.  She wanted to bring WildCard BellyDance to Mexico City to teach and perform.  After a flurry of emails back and forth the first ever WildCard BellyDance Intensive was dreamed into existence.   It's all happening June 14th -16th 2013.  The weekend opens with a Friday night show on June 14th.  Then over Saturday and Sunday we will be offering 10 hours of workshops covering a broad range of our unique format.  Everything from our favorite slow and fast combos, spins, scimitar moves, floorwork…and the finishing touches on how to put it all together to present an amazing show. For info on how to register for the workshops please contact Walky at walkikkat@yahoo.com.mx
Inversión:$2700 antes del 30 de mayo. Después $3000
Reserva tu lugar con $500 paga los $2200 restantes con depositos quincenales de $250 pesos. Una ganga¡¡¡
Cuenta Banamex a Nombre de Enrique Peña Reyes
Numero Tarjeta: 5204 1638 6396 2591
CLABE: 002180097522600686
y envía tu baucher a walkikkat@yahoo.com.mx
Leave a Comment
more...